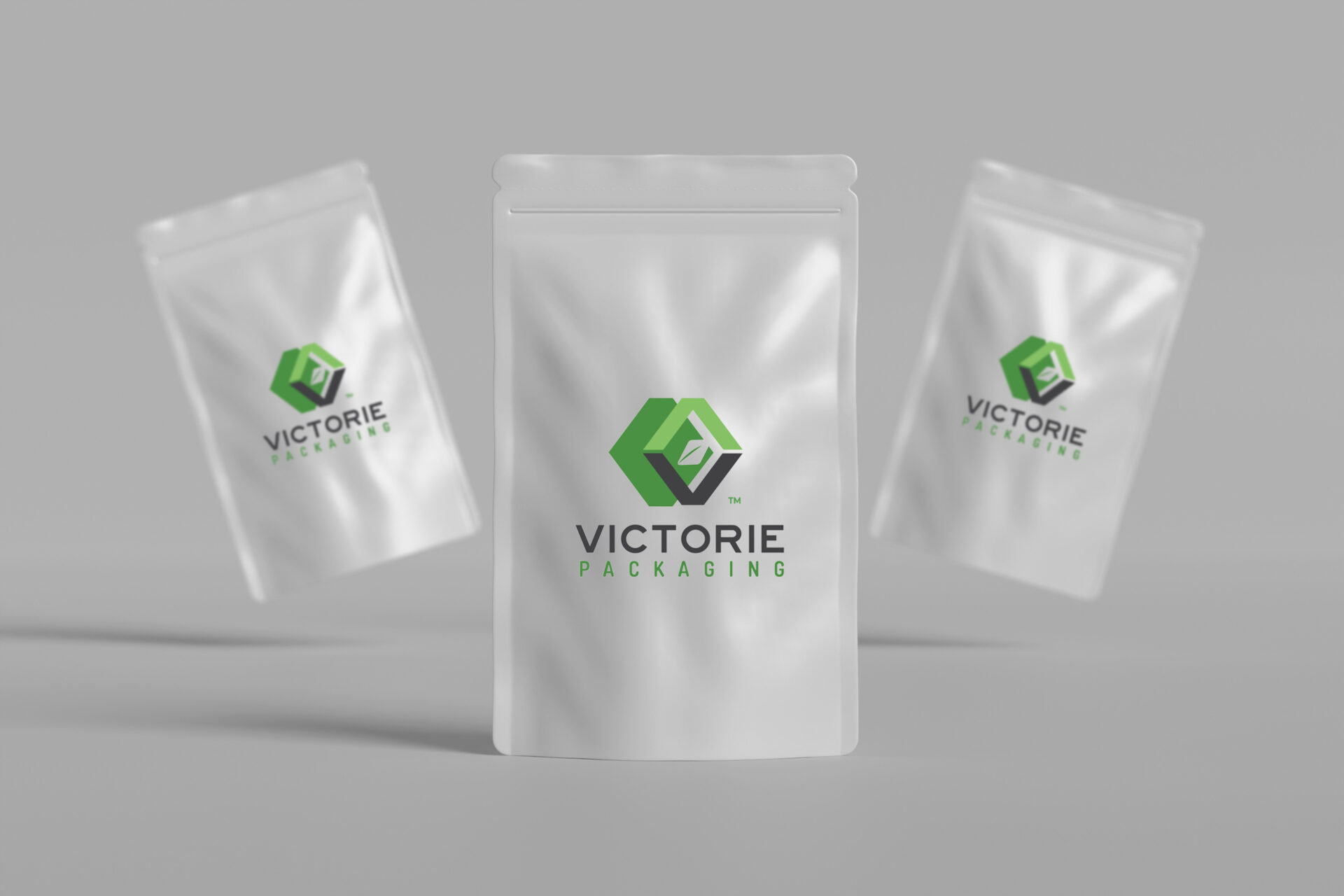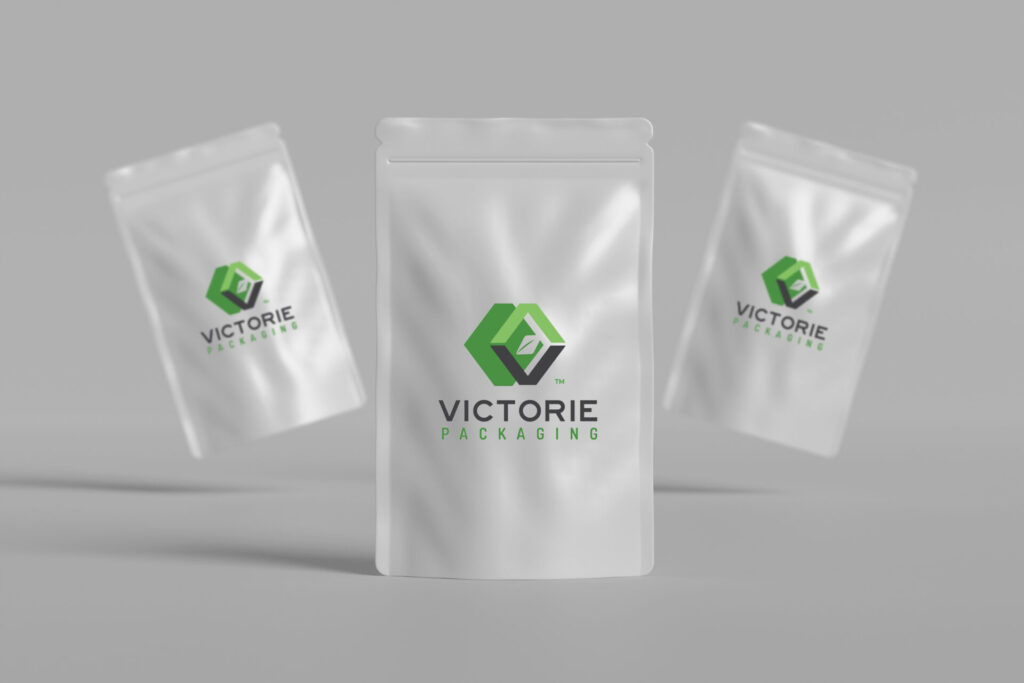 With a unique design that allows them to stand-up right,
stand-up pouches
rise above the competition as a packaging solution that perfectly caters to businesses and consumers alike. Paper and different types of plastic, such as
PET
and Mylar, are go-to materials when it comes producing stand-up pouches, as they offer optimal flexibility and durability. These features, along with the affordability and customization options, are part of the reason why
the stand-up pouch market is expected to hit $36.7 billion by 2027.
Let's learn more about this flexible packaging solution.
Thin materials produce stand-up pouches in a variety of creative shapes that have no limitations, helping you save for additional secondary packaging while standing out from the crowd. These materials also give the pouches lightweight capabilities that result in money-savings at multiple levels: 
Manufacturers benefit from lower production costs.

Thin materials contribute to reduced shipping and transportation fees.

Barrier properties, such as oxygen and moisture resistance, extend shelf life.
In general, flexible packaging can be three to six times cheaper than rigid packaging. Even though thin, lightweight materials make up these economical pouches, they remain sturdy enough for extensive use. With these durable pouches, you won't need to worry about rips or tears causing your products to spill out and go to waste.
Space is a precious commodity in the world of warehousing and inventory management. Stand-up pouches thrive by offering unmatched storage efficiency. Their compact design takes up significantly less space on store shelves and in warehouses compared to rigid packaging options. This allows businesses to maximize every inch of their storage space. Efficient use of space translates to reduced warehousing costs and a more steady flowing supply chain.
Branding Options for Stand-Up Pouches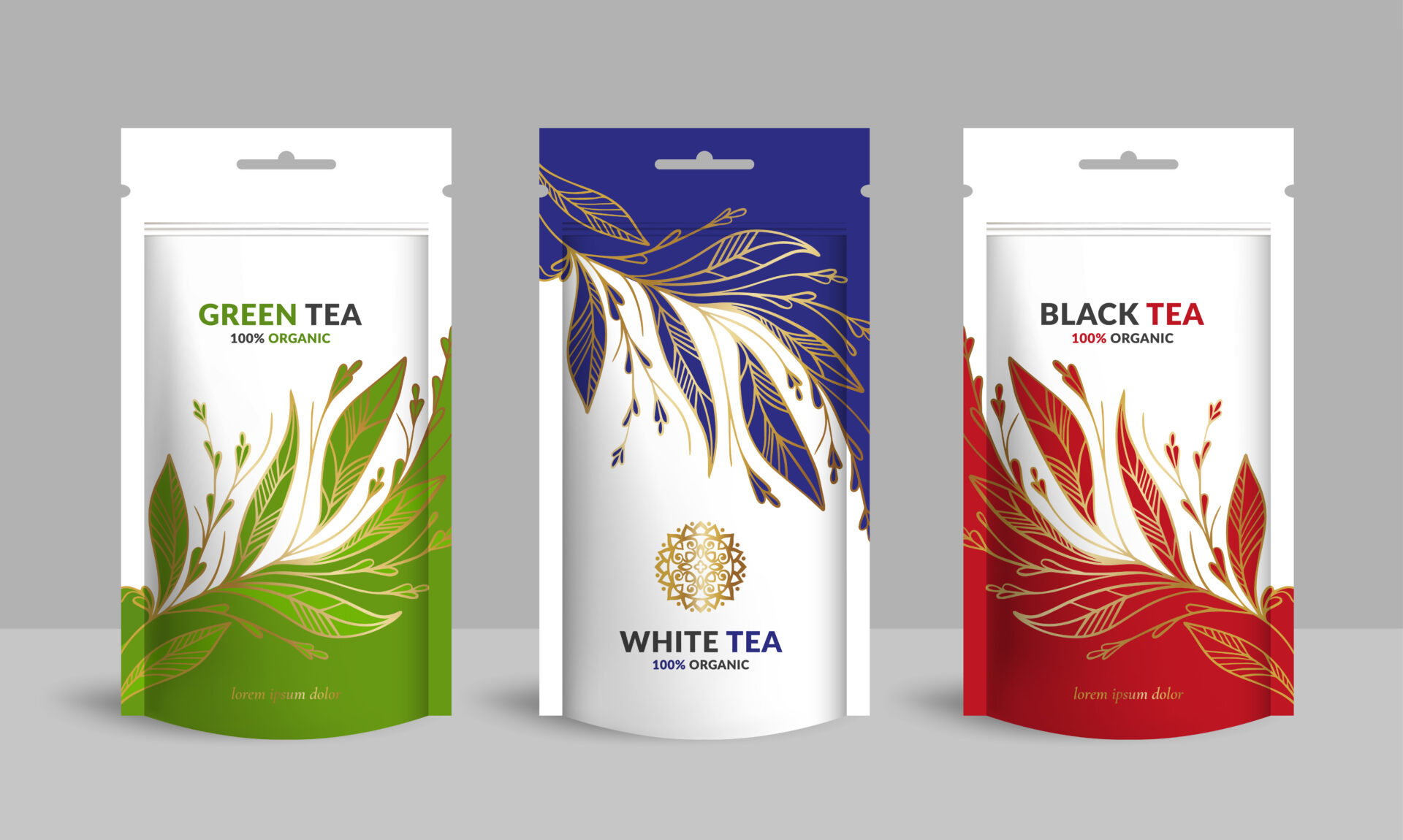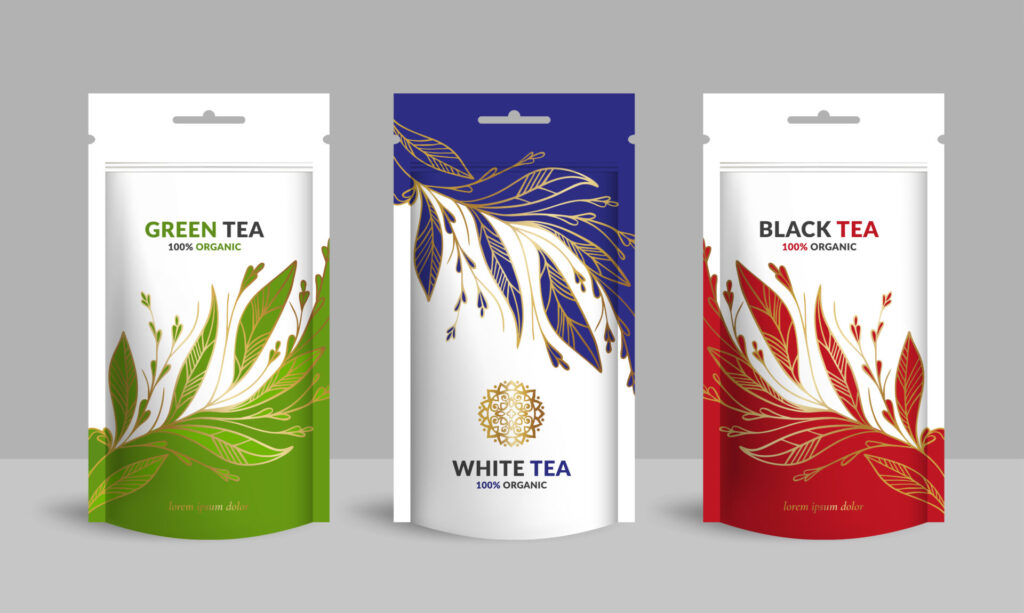 The visual appeal of your packaging can heavily influence your product's success. You want your products to stand out in a crowded marketplace, and stand-up pouches make that a reality. These pouches offer an extensive canvas for branding and product information. They can be produced in custom shapes and sizes to create eye-catching designs that make an immediate impact on consumers. 
Whether it's captivating graphics or informative labels, stand-up pouches have the capability of being tailored to the exact needs and preferences of target audiences. It's why they're not only a packaging solution that protects your product, but a packaging solution that acts as a powerful marketing tool as well.
Materials and Types of Stand-Up Pouches
Depending on the type of product and its shelf life requirements, pouches can consist of single or multiple layers of materials such as:
Plastic Film
Aluminum Foil
Vapor-Deposited Film
Kraft Paper
Holographic Film
Recycled Materials
Stand-up pouches also have a variety of closure options. Though they often come with a resealable zipper for easy opening and closing, stand-up pouches can be produced with a spout directly on top or on the corner for drinks. Other closures for pouches include child-resistant zippers, screw caps, and flip-top caps. 
Many of these pouches come with a transparent window that gives customers a glance of what's inside. This can help businesses build trust and leave a positive impression on consumers.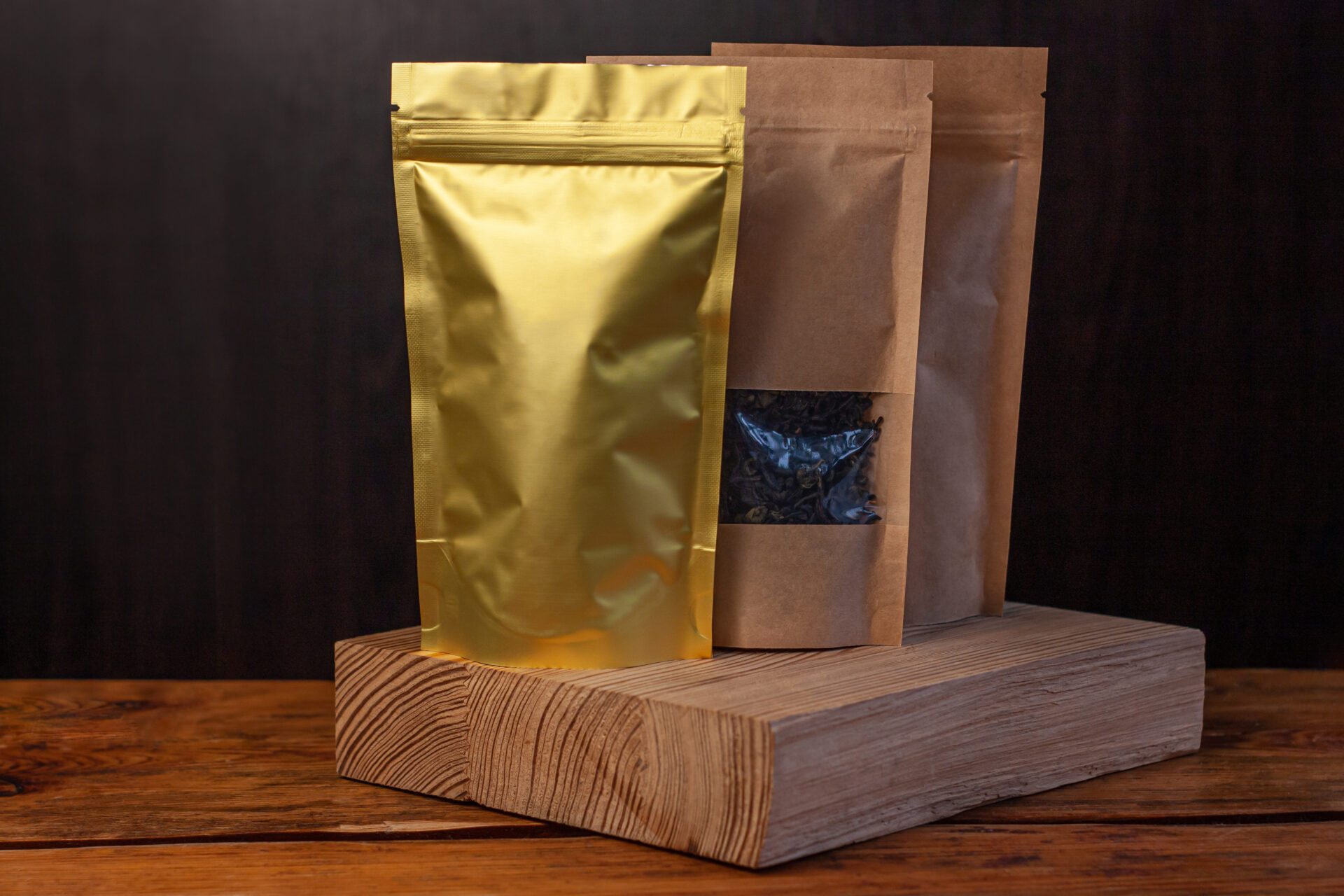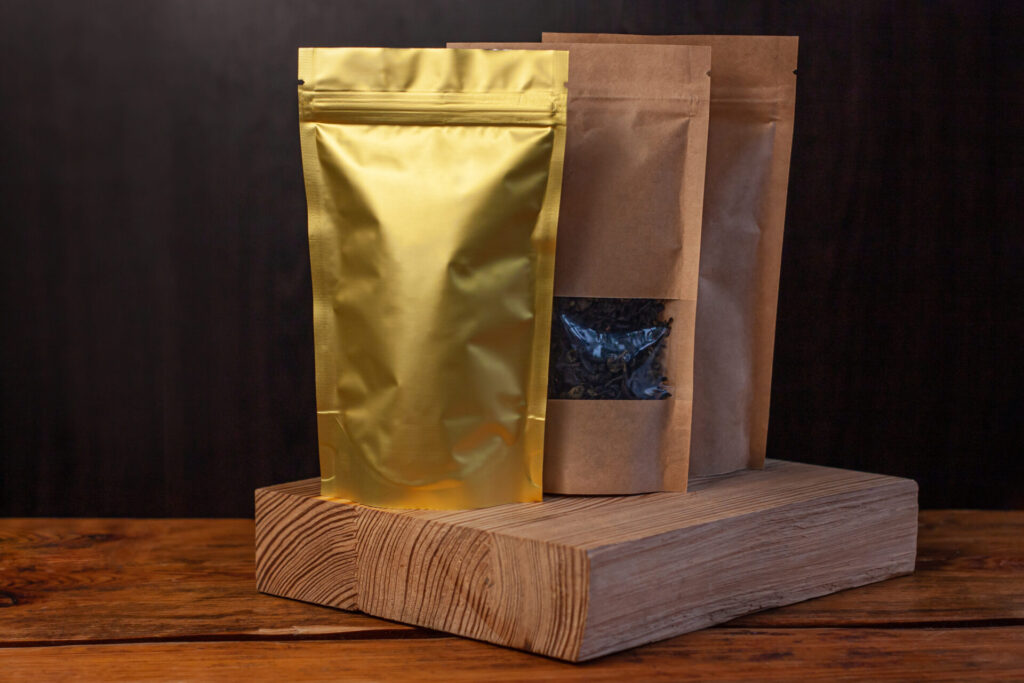 We live in an era of increased environmental consciousness, so sustainability is no longer an option, but a necessity. Stand-up pouches contribute to a reduced carbon footprint with their lightweight design, which lowers emissions during transportation. In addition, many stand-up pouches are crafted from recyclable materials. This makes them an optimal choice for companies and consumers with sustainability goals. By choosing stand-up pouches, companies can demonstrate their commitment to eco-friendly practices and build a positive brand image.
Stand-up pouches are an extremely versatile flexible packaging solution that can serve a range of industries and hold a host of items. Whether you're in the food industry looking to store your dried fruits, or in the supplement industry looking to store protein powder, stand-up pouches adapt seamlessly to fit the needs of your products. Take a look at some of the industries that utilize these pouches:
Food and Beverage

Pharmaceutical and Healthcare

Home Care

Pet Care

Cannabis/CBD
More common items stored in these pouches include kids juices, dog treats, detergents, and coffee beans.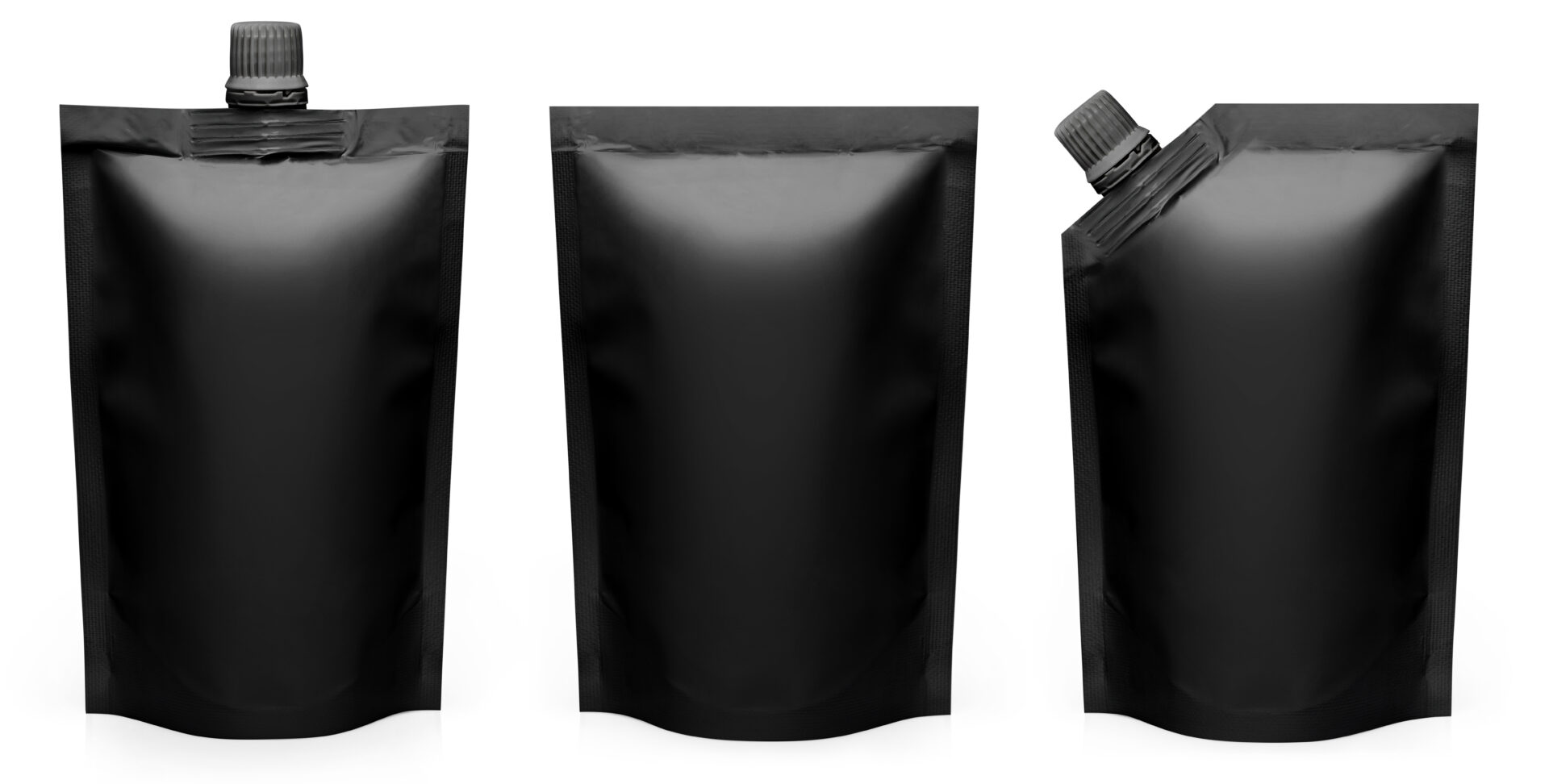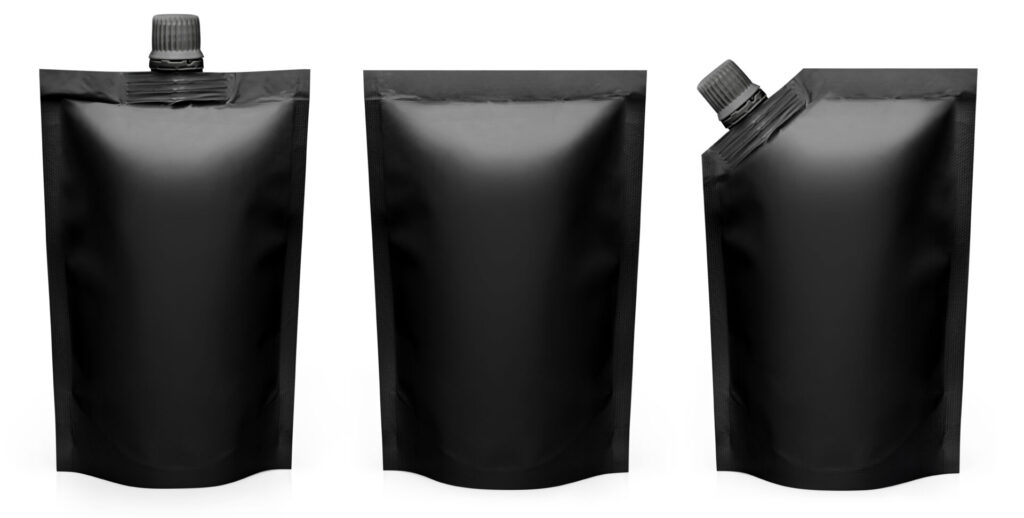 Choose Stand-Up Pouches for Your Products
Stand-up pouches are a flexible packaging solution that has benefits for businesses and consumers. Their cost-efficiency, thanks to lightweight materials, translates into savings across the supply chain. The storage efficiency they offer is an advantage in space-conscious environments. Customization options make them ideal for branding, while their sustainability features align perfectly with eco-friendliness. On top of that, their versatility allows them to cater to a wide range of industries. With all these attributes in mind, it's no surprise that the stand-up pouch market is expected to boom in the coming years. These pouches offer a flexible packaging solution that stand tall in competitive marketplaces.